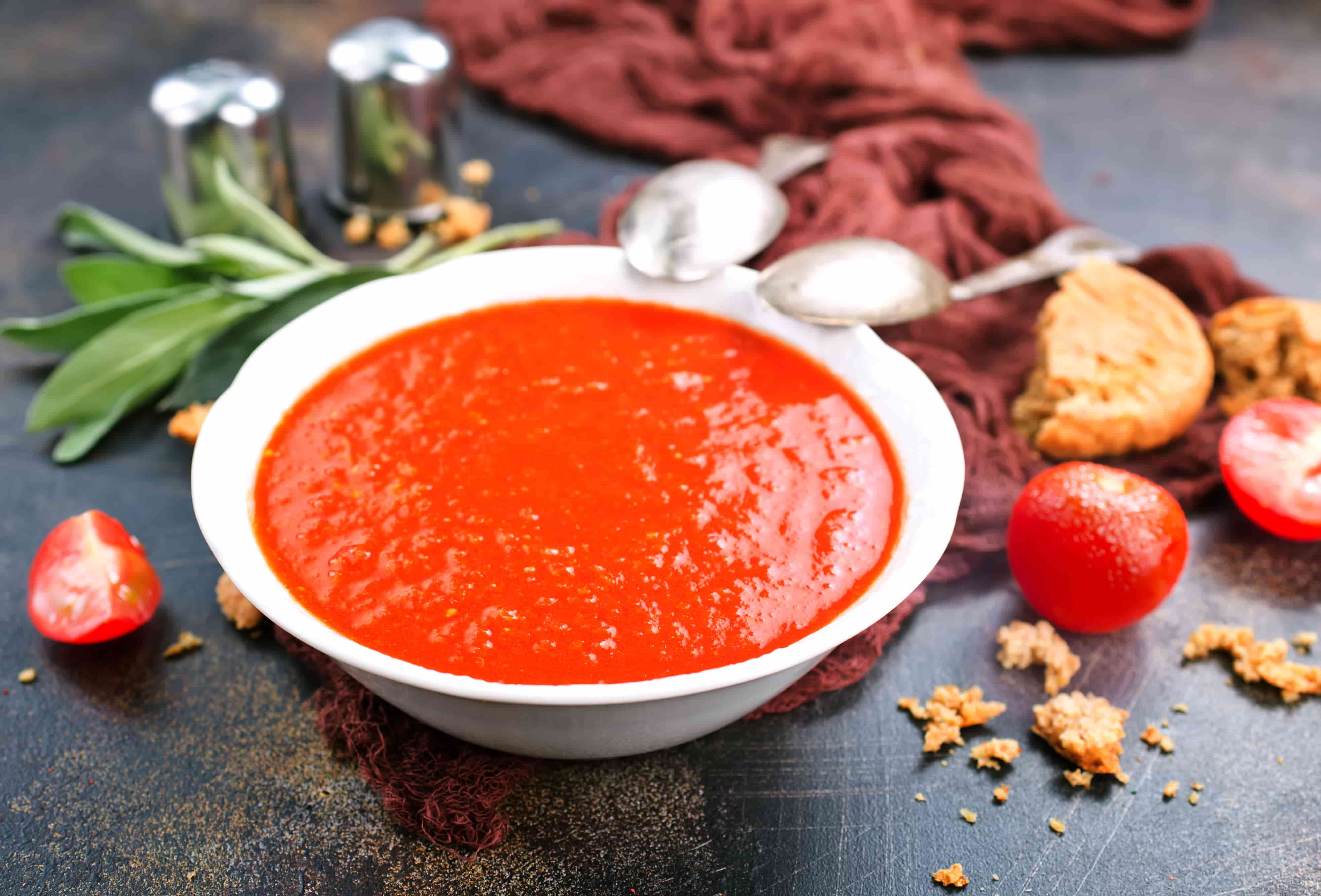 Submitted by Marci Giles from St. George, Utah
"Years ago I ate some of the most delicious Tomato Bisque while on vacation in Estonia. I didn't speak the language and couldn't ask for a recipe, but spent the next year thinking about it and trying to duplicate it. This is a crowd pleaser and is requested often year after year in church gatherings, family gatherings."
12

tomatoes

12 Tbsp

fresh basil

4 cans

tomato soup

1 can

chicken broth, reduced sodium

1 cup

hot water and 1 tsp better than boullion

1 cup

sugar

2 cups

heavy whipping cream
Quick Info
Bake Time
1 hour 15 minutes
Total Time
1 hour 30 minutes
Recipe Instructions
1. Wash tomatoes, then slice in 1/8ths and place them on a large cookie sheet. Bake the tomatoes at 375 degrees for 1 hour to 1 hour 15 minutes until tips start to roast. Let cool slightly.
2. Place tomatoes and basil in Bosch mixer. Put the food processor attachment on the mixer and puree on high until no seeds remain.
3. Over high heat, add tomato soup, chicken broth, hot water with beef flavoring, and pureed tomato basil mix to a large pot. Heat to simmer stirring occasionally.
4. Slowly add in the sugar and blend well. Let simmer another 10 minutes stirring occasionally. Slowly add heavy cream until blended.
5. Serve soup piping hot and top with goldfish crackers.